Andrew Tymoszewicz, B.Com., LL.B., MBA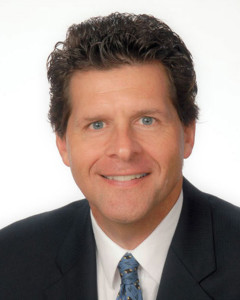 Andy graduated from the University of Toronto with a Bachelor of Commerce degree in 1980 and a Bachelor of Laws degree in 1983. Following his call to the Bar of Ontario in 1985, Andy practised corporate-commercial and real estate law for six years before enrolling in the Ross School of Business at the University of Michigan and graduating with a Masters of Business Administration degree in 1993. After a career in investment banking and corporate finance in New York City, Boston and Toronto, Andy returned to the private practice of law in 2007. Andy joined Thoms & Currie in September 2011 to bring his experience in all facets of business and real estate law to the firm. From simple real estate purchases to business acquisitions and complex financing transactions, Andy strives to solve problems and help clients get things done. In addition to his legal skills, Andy is able to draw upon his extensive outside experience to provide clients with solid business advice. Email: andy@thomsandcurrie.com
John V.J. Mesec, B.A., L.L.B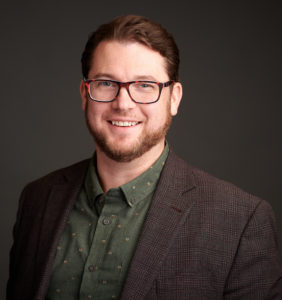 John joined Thoms & Currie in the summer of 2021 after practicing in Peterborough and the Kawarthas for five years. John practices in the areas of real estate, business law and wills and estates. John acts on behalf of individuals, small "mom and pop" businesses as well as large national corporations, government agencies and not for profit organizations. John prides himself on being accessible while delivering practical solutions for his clients.
Prior to his call to the Bar, John completed his undergraduate education at York University. After working in the public sector for several years John then went on to obtain his Law Degree from the University of Kent in Canterbury, England.
Outside of the office, John enjoys exploring the lakes and trails of Muskoka with his wife and three young kids.
John can be contacted at john@thomsandcurrie.com or at 705-789-8844.
John's real estate practice consists of:

Residential purchases and sales
Commercial purchases and sales
Title Remediation
Rights of Way and Easements
Mortgage refinancing
Severances, rezoning and minor variances
Title Transfers
John's business law practice consists of:
Incorporations
Purchases and sales of businesses
Commercial Financing
Partnership Agreements
Shareholder Agreements
Corporate Restructuring
Commercial Leasing
Corporate Wills
Edith Caron, Real Estate and Wills
Edith joined T & C in 1987 after working in the planning department for the Town of Huntsville for several years. Her extensive experience in planning-related matters such as severances, re-zonings, minor variances and road allowance closures is of immeasurable benefit to the firm's clients. In 1998, Edith took on additional responsibility in the areas of wills, powers of attorney, title transfers, survivorship applications and leases. Email: edith.caron@thomsandcurrie.com
Carol-Anne Demaine, Corporate and Estates
Carol-Anne graduated from Centennial College in 1985 with a diploma in the Legal Secretary program. After working briefly in Toronto she returned to Huntsville where she worked in a general law practice for more than 25 years. Carol-Anne joined T & C in February 2011 as a corporate clerk and, following the retirement of another staff member later that year, Carol-Anne assumed responsibility for the firm's estate administration work. Email: cademaine@thomsandcurrie.com
Kim Healey, Real Estate
After graduating from Huntsville High School Kim attended Georgian College in Barrie where she obtained a diploma in Secretarial Arts – Legal. She joined Thoms & Currie in May 1982 and became a full time employee one year later. During her tenure with the firm, Kim has dealt with real estate, corporate, civil litigation and matrimonial matters. Reflective of the firm's trend to staff specialization, Kim now focuses on real estate transactions. Email: kim.healey@thomsandcurrie.com
Wendy Labine, Real Estate
Wendy joined Thoms & Currie in 2020 as a member of the firm's real estate group. She has carriage of all types of real estate transactions, including purchases, sales and mortgage financings. Wendy brings a wealth of experience to Thoms & Currie and has worked with law firms in Bracebridge and Huntsville. Email: wendy.labine@thomsandcurrie.com
Alyssa Roberts, Receptionist
Alyssa joined Thoms & Currie in 2020 as our receptionist. She has had extensive experience working in the legal field and is the first point of contact for clients of our firm and visitors to our office. Email: aroberts@thomsandcurrie.com
Susan Turner, Office Manager
A native of Huntsville, Susan completed the Legal Secretarial program at Canadore College in North Bay in 1981, and she joined Thoms & Currie upon graduating with honours. For a number of years Susan worked on real estate sales and purchases, and she became the firm's bookkeeper/office manager in 1999. Email: susan.turner@thomsandcurrie.com